What is reseller hosting, and who is it for?
Maybe you are a web designer or developer or another type of web professionals, and you've already got some clients under your business. Maybe you're a tech graduate instead, and you're looking to get into an industry with huge potential?
Whether you're starting up a new web hosting business or your hosting as an extra added service as part of your offering, then you may benefit in using reseller hosting for simplicity sake and also to potentially earn extra income without the hard work involved in setting up your own web servers.
So exactly what is reseller hosting well in a nutshell?
If you've got customers that need hosting services, you can purchase a bulk amount of Hosting space and then reset it onto them but a healthy profit. It's a great way to add an additional recurring revenue stream to your business, but what's really great is that you have zero upfront cost to invest in expensive infrastructures like servers or software licenses. You get access to a special cPanel admin area called WHM which stands for web host manager, and from here you have complete control over your customer's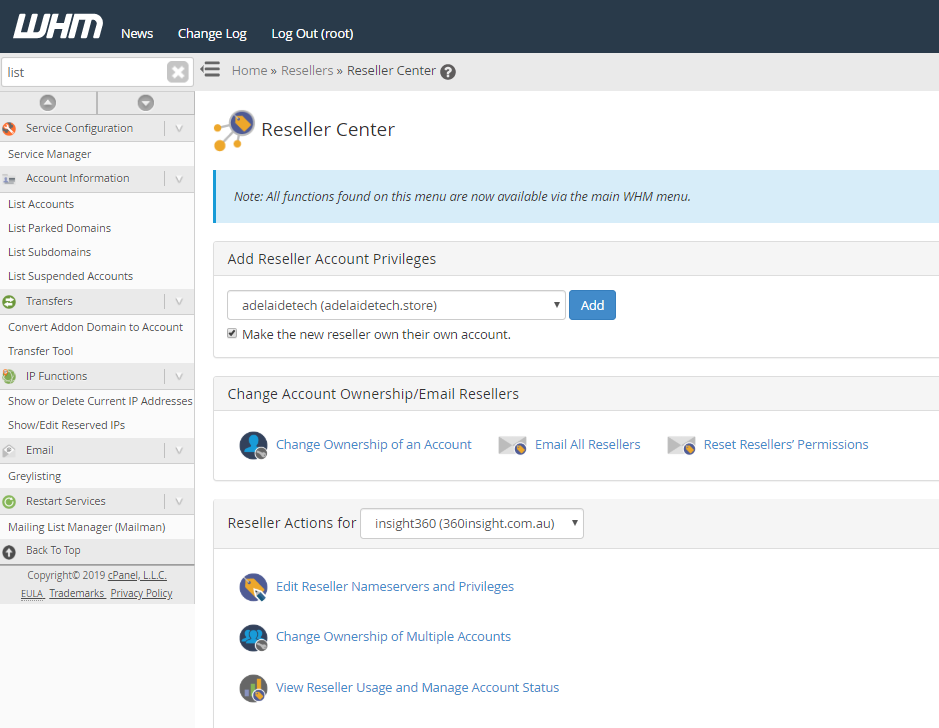 accounts.
What can a reseller account do?
You can do things such as create plans, create customer accounts. You can give users particular admin rights. So you have all of the control that you would have with an actual server. But at a fraction of the cost, each of your customers gets their own unique cPanel control panel login, there's no mention of us visually on the control panel so that way your customers think that it's your server your is a completely white label which gives you the confidence to offer cPanel to your clients without having to juggle several websites on a single user account and never being able to trust your clients with the password in fear of exposing sensitive information about your other clients to your client.
The key difference between shared hosting and reseller hosting it's your customers and your customers get their own unique cpanel login. This means that they can self manage look after themselves completely end to end this means that they're not contacting every five minutes to set up a new email account or reset a password or whatever.
One of the really neat features is that you can create plans like bronze silver and gold that way you can offer plans for clients who are prepared to pay more, so that way you have something for everyone one thing you do need to be aware of is that you need to provide first-line support for your customers. We are, of course, we are there in the background to help, and we can fix all of the issues that do arise if you do need any help, but in the first instance, your customers will contact you for initial support.
However, if things you can even start to automate your hosting business, you can use an automated billing platform like WHMCS which automates the billing and the administration and provisioning of your hosting accounts under your reseller account. So there you have it. That's a quick overview of reseller hosting.